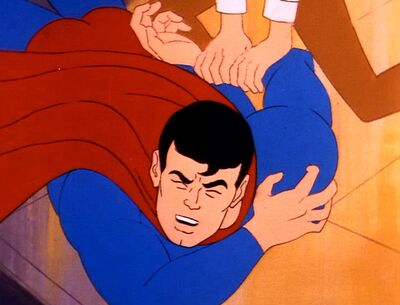 Wrestling is a combat sport in which two opponents engage in a form of combat called wrestling. Another type of wrestling is called arm wrestling.
Superman and Marvin White pretended to wrestle each other.[2]
In 1979, Ed McMahon said that he fell into a vat of liquid at the Budweiser plant. An hour later he was trying to wrestle a Clydesdale.[3]
Types of wrestling
References
External Links
Community content is available under
CC-BY-SA
unless otherwise noted.