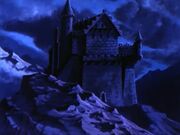 Transylvania is a region in the central part of Romania. Bounded on the east and south by the Carpathian mountain range, historical Transylvania extended in the west to the Apuseni Mountains; however, the term frequently encompasses not only Transylvania proper, but also the historical regions of Crişana, Maramureş, and (Romanian) Banat.
Known Natives
Locations
References
External Links
Community content is available under
CC-BY-SA
unless otherwise noted.