The Superman/Batman Adventures
Production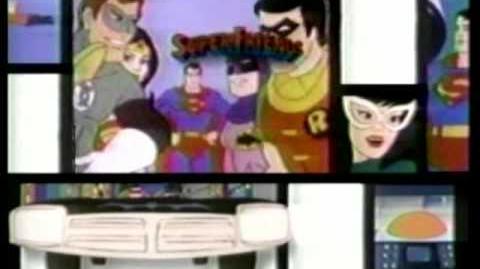 The Superman/Batman Adventures was a television series that aired on USA Network in 1995.
It later aired on Cartoon Network and Boomerang.
This series was one hour long and composed of reruns of edited episodes of various seasons of the Hanna Barbera's Super Friends, as well as the Filmation series The New Adventures of Superman, The Superman/Aquaman Hour of Adventure, and The Batman/Superman Hour.
This show is also noteworthy because it featured the 1983 episodes of the SuperFriends the first time on American television.
External Links