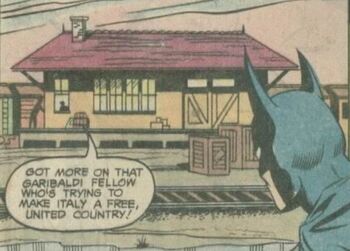 The Grand Trunk Railway was a railway system that operated in the Canadian provinces of Quebec and Ontario, and in the American states of Connecticut, Maine, Michigan, Massachusetts, New Hampshire, and Vermont. The railway was operated from headquarters in Montreal, Quebec, with corporate headquarters in London, England (4 Warwick House Street). It cost an estimated $160 million to build. The Grand Trunk, its subsidiaries, and the Canadian Government Railways were precursors of today's Canadian National Railways.
The company was incorporated on November 10, 1852, as the Grand Trunk Railway (GTR) Company of Canada to build a railway line between Montreal and Toronto.
The GTR had three important subsidiaries during its lifetime:
Grand Trunk Eastern Railroad which operated in Quebec, Vermont, New Hampshire, and Maine.
Grand Trunk Pacific Railway which operated in Northwestern Ontario, Manitoba, Saskatchewan, Alberta, and British Columbia.
Grand Trunk Western Railroad which operated in Michigan, Indiana, and Illinois.
By the early 1920's GTR underwent serious financial difficulties, yet were determined to prevent the company from being nationalized. Eventually on July 12, 1920, GTR was placed under control of another federal government Board of Management while legal battles continued for several more years. Finally, on January 20, 1923, GTR was fully absorbed into the CNR on a date when all constituent companies were merged into the Crown corporation.
Appearances / References
External Links
Community content is available under
CC-BY-SA
unless otherwise noted.