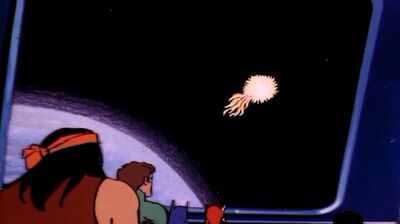 A solar flare is a sudden brightness from the surface of the sun or the solar limb, which is released as a large amount of energy. Some solar flares can knock out electrical power on Earth. Once Lex Luthor created a weapon that he launched toward the sun and it created a massive flare so large that all life on earth was exterminated. Luckily, a race of alien humanoids from another world came to earth and found out what happened, and traveled to the past and altered this from happening, thereby changing the future.
References
↑ As seen in History of Doom.
Community content is available under
CC-BY-SA
unless otherwise noted.