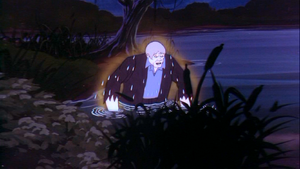 According to Earth-One continuity, Slaughter Swamp is a swamp located several miles outside of Gotham City. It is the swamp that Cyrus Gold was tossed into after he was killed, in the latter part of the 19th century.
The Hall of Doom is also located in this swamp.
The name of the swamp and the location was never actually given. The name and location is based on information on Solomon Grundy from Earth-One, which we assume is the same on Earth-1A.
The mysterious Monolith at the earth's core brought Solomon back to life as a zombie.
External Link