Conjectural Information
The title or other information in this article is conjectural.
The information here does not contribute anything canonical in the SuperFriends Universe.
It has been conjectured based on information from the known DC Universe at the time.
Please see the reasons in the "Background Information" section below, and/or the relevant discussion on the talk page.

(This template will categorize articles that include it into the "Conjectural" category.)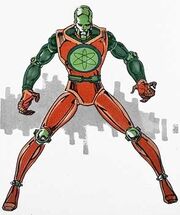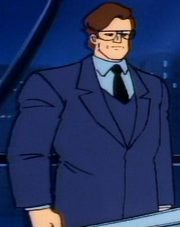 SKULL is a criminal organization. The Atomic Skull is a member of this organization. They were the ones responsible for transforming Roger Corben into a cyborg, and thus allowed him to become the new Metallo, which was a supervillain that his brother John Corben was previously. This allowed Roger to get his revenge against Superman. But despite this, The Man of Steel was able to defeat Roger.
Known Members
Notes
SKULL made their first appearance in Superman # 301 (July 1976).[3]
References
Community content is available under
CC-BY-SA
unless otherwise noted.