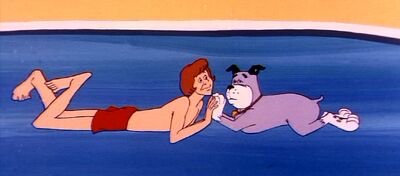 Physics is a natural science, the study of universe and how it behaves with the physical objects within it. This involves matter, motion, energy and force. Much of modern technology can be attributed to the study of physics.
Marvin told Wonder Dog that he had learned about physics in school, telling him he learned from Isaac Newton's laws, that with every action, there is an equal and opposite reaction.[2]
Types of physics
Known physicists
References
Community content is available under
CC-BY-SA
unless otherwise noted.