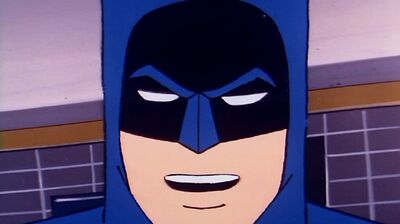 An obituary is a newspaper column that reports the names of various local people who have died. For five years it was believed that Professor Hillbrand was killed in a deep sea diving accident off Point Gander. But when evidence is found that indicates he is still alive, Batman deduces that he must have been wanting to disappear, so as to become an obituary.
Appearances/References
References
↑ As seen in Dr. Pelagian's War.
External Link
Community content is available under
CC-BY-SA
unless otherwise noted.