Noxium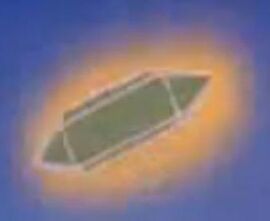 Noxium is a crystalline substance that was invented by Dr. Nataz, a former member of the Legion of Doom. It contained all of the weaknesses needed to kill each member of the SuperFriends. Yellow energy for Green Lantern, green kryptonite for Superman, and so on. Lex Luthor and the rest of the villains in the Legion plotted to destroy the SuperFriends with the crystal, but ended up failing, because they had attacked their robot duplicates instead.
Episode Appearance
Community content is available under
CC-BY-SA
unless otherwise noted.