Super Amigos

This page has material from the Super Amigos franchise. This includes any Superfriends or Super Powers material in the Spanish or Portuguese language. Although some material may be canon, others may be subject to dispute.
(This template will categorize articles that include it into the "Super Amigos" category.)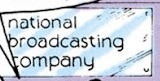 NBC, which stood for the National Broadcasting Company; was a TV station that was headquartered at 30 Rockefeller Plaza in New York City.
It was there that the NBC Nightly News was broadcast from, which the famous news anchor named Tom Brokaw worked for.
Television programs
This section has not yet been written.
NBC in the real world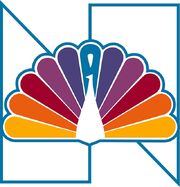 NBC is a television network owned by NBC Universal based at 30 Rockefella Plaza, New York.
Both Super Friends live action specials; Legends of the Superheroes, aired on NBC in 1979.
A couple years earlier, Space Sentinels also aired.
In 1980, Batman and the Super 7 aired, which was actually repeats of certain Tarzan and the Super 7 segments that originally aired on CBS.
And in 1981, The Kid Super Power Hour with Shazam! premiered on this network.
In 1991, NBC aired episodes of Swamp Thing on Chip and Pepper's Cartoon Madness.
See also
References
↑ As seen in the comic story: Simple Minds! (1986).
External Link
Community content is available under
CC-BY-SA
unless otherwise noted.