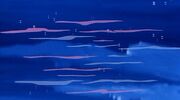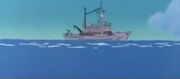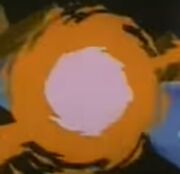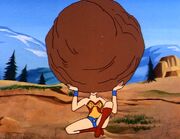 Matter is a term used to describe any sort of physical substance. Matter exists at a basic level from charged subatomic particles. Some characters with absorption super powers can actually absorb matter, thereby increasing their mass and volume. Some psychokinetic characters can likewise manipulate matter. This ability is called matter manipulation.
Batman and Robin once turned a giant plant's strength against itself, which was a case of sheer mind over matter.[5]
Matter can be altered as well. Hank and Ben invented a Blue Jet that had a blue beam that was capable of extracting quarks from various metals. This was an effort to remove gold from the world, and create more useful forms of metal, such as iron.[6]
Forms of matter
References
See also
External Links
Community content is available under
CC-BY-SA
unless otherwise noted.