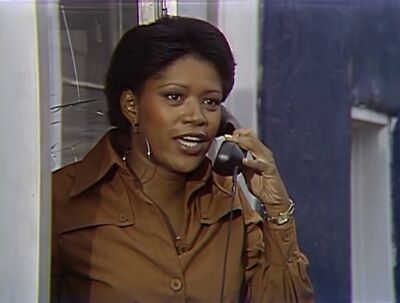 Marsha Warfield (born March 5, 1954, in Chicago, Illinois) is an American actress and comedienne best known for her 1986–1992 role of Roz on the popular NBC sitcom Night Court. Roz, a tough, no-nonsense bailiff in Judge Stone's court, acted primarily as a straightwoman to the other bailiff character, Bull (Richard Moll). She also starred in the sitcom Empty Nest as Dr. Maxine Douglas from 1993 to 1995. Before Night Court, she was a writer and performer on the short-lived Richard Pryor Show.
Marsha has appeared in feature films such as D.C. Cab (1983) and Mask (1985), hosted The Marsha Warfield Show for two years (1990–1992) and has made guest appearances on many television shows, including Riptide, Family Ties, Clueless, Cheers and Star Dates. She has also done stand-up comedy.
In the Super Friends, she played Alice's friend in the live-action special episode The Challenge.
References
↑ As seen in The Challenge.
Community content is available under
CC-BY-SA
unless otherwise noted.