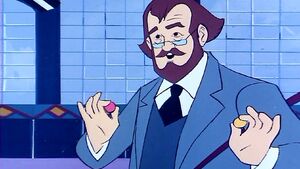 Gravity is a natural phenomenon that causes physical objects to become pulled into each other. It is the force that keeps people and things from floating off into outer space, by keeping them Earthbound. It also keeps the planets in the solar system in orbit around the sun. A gravity shield is a type of force field that can shield one from the effects of gravity.[2]
Kolbar once used a solar robot to upset that balance. The solar robot used magnetism and later quadratronic power, to pull the Earth out of its' natural orbit.[3]
The Raven used the gravity field of a white dwarf to snatch up and carry away certain objects.[4]
References
External Link
Community content is available under
CC-BY-SA
unless otherwise noted.