This article is written
from the
Real World perspective
Filmation
Founded
1963
Founders
Lou Scheimer


Norm Prescott

Defunct
1989
Headquarters
Reseda, California
Industry
Animation
Products
Television programs
Parent / Holding Company

TelePrompTer

(1972-1982)


Westinghouse Broadcasting

(1982-1989)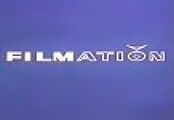 Filmation Associates was an American production company that produced animation and live action programming for television during the latter half of the 20th century. Located in Reseda, California, the animation studio was founded in 1963. During a period lasting from the 1960s through the 1980s, the only real competitors to Hanna-Barbera Productions in the field of TV cartoons were Filmation and Ruby-Spears Productions. Filmation's founders and principal producers were Lou Scheimer and Norm Prescott.
A trademark of the company's productions beginning in 1969 was a rotating "Produced by" (and on some shows, "Executive Producers") credit seen in the end credits (and in later productions, the opening sequences) of Filmation programs, a device that was supposedly created to allow them to share equal billing (previously, Scheimer's name was placed above Prescott's), although later Filmation productions credited only Scheimer, in the form of his signature ("Lou Scheimer, Executive Producer"), starting with 1982's Gilligan's Planet.
Many of its shows—particularly the productions of the late 1970s and 1980s are notable for imparting a simple moral or life-lesson (explained by a key character, in a child-friendly manner) in the epilogue.
1960s
– Batman with Robin the Boy Wonder - repeats of the prior season (1969–1970 CBS)

1970s

1980s