Exxor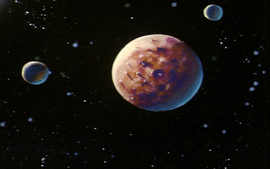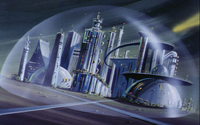 Exxor, sometimes spelled Exor; was a planet in the Galaxy of Nova 12;[1] somewhere in the vast reaches of outer space.
It was the homeworld of the Exxorians. It was also home to a race of primates called space monkeys.
Geography
Indigenous species
References
↑ The Galaxy of Nova 12 is revealed in the episode The Demons of Exxor as seen in the first segment of Season 3 (1978).
↑ As seen in the episode: Three Wishes from the 1981 Shorts.
↑ As revealed in SuperFriends Comic Book: SuperFriends, #14 (November, 1978).
Community content is available under
CC-BY-SA
unless otherwise noted.