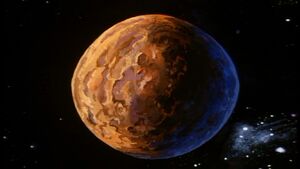 The planet Ergo is a planet in the fourth dimension. Because of this it is not really in normal space and cannot be accessed except via superscience or a native of that reality.
It is the home world of the Ergonian race.
Appearance
The New Adventures of Batman (1977):
References
↑ As seen in This Looks Like a Job For Bat-Mite!
Community content is available under
CC-BY-SA
unless otherwise noted.