Line 5:
Line 5:
 
 
 

The stories focused on stories that were set in [[alternate universe]]s, as opposed to the [[New Earth|mainstream universe]] that existed at the time.

 

The stories focused on stories that were set in [[alternate universe]]s, as opposed to the [[New Earth|mainstream universe]] that existed at the time.

 
+
 
+

In 1994, [[Kenner]] developed an [[Super Friends toys|action figure line]] called ''[[Legends of Batman]]'', which was based upon '''Elseworlds''' titles.

 
 
 

''[[Superman and Batman: World's Funnest]]'' was a [[Super Friends books|comic book]] that was published under the '''Elseworlds''' imprint in the year 2000.

 

''[[Superman and Batman: World's Funnest]]'' was a [[Super Friends books|comic book]] that was published under the '''Elseworlds''' imprint in the year 2000.

Line 14:
Line 16:
 

*[https://dc.wikia.com/wiki/Elseworlds Elseworlds] at the [http://dc.wikia.com/ DC Database]

 

*[https://dc.wikia.com/wiki/Elseworlds Elseworlds] at the [http://dc.wikia.com/ DC Database]

 

*[https://en.wikipedia.org/wiki/Elseworlds Elseworlds] at [http://www.wikipedia.org/ Wikipedia]

 

*[https://en.wikipedia.org/wiki/Elseworlds Elseworlds] at [http://www.wikipedia.org/ Wikipedia]

−
 
 

[[Category:Production Companies]]

 

[[Category:Production Companies]]
---
Revision as of 16:24, 18 March 2019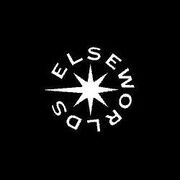 Elseworlds was an imprint of DC Comics that was founded in 1989.
The stories focused on stories that were set in alternate universes, as opposed to the mainstream universe that existed at the time.
In 1994, Kenner developed an action figure line called Legends of Batman, which was based upon Elseworlds titles.
Superman and Batman: World's Funnest was a comic book that was published under the Elseworlds imprint in the year 2000.
References
External Links
Community content is available under
CC-BY-SA
unless otherwise noted.