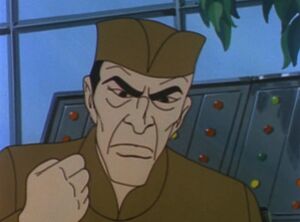 A Dryad is a small humanoid species from the planet Floria, which exists in the same space as Earth, but in a different dimension. Jason Woodrue is an exile from that world.
Dryads have a strong connection to plants, which they are very knowledgeable about, and Woodrue even uses his knowledge of plants to his advantage, for evil and sinister purposes.
Known Dryads
References
↑ As seen in The Plant Master.