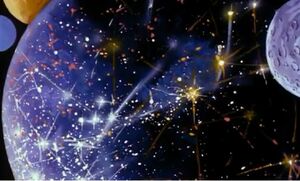 The Citadel Empire is a fascist space empire, which rules twenty-one of the planets in the Vega system. The empire was founded by the Citadellians, who were natives of the planet Vega, the Citadel Homeworld.
Notes
References
↑ As seen in Darkseid's Golden Trap (Part One).
↑ For more information about that DC comic book, click here.
External Links
Community content is available under
CC-BY-SA
unless otherwise noted.