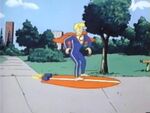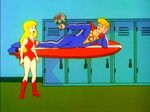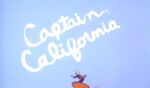 Captain California is the lead singer of the band Hero High, and a superhero student at Hero High school. He air surfs on a robotic surf board called Wipeout, which allows him to fly. His girlfriend is fellow student and band member Glorious Gal.
Appearances
Coming soon!
Notes
He gets his name from the state of California, a place well known for its' surf culture.
He has a rivalry with fellow student and band member Rex Ruthless, who also is in love with Glorious Gal and wants her for himself, but instead he hangs around Dirty Trixie.
He was also a Live Action in the NBC Saturday Morning "Super Power Hour" with all the voice actors playing their live action parts.