Ardora was a female Lexorian from the planet known as Lexor.
She was the wife of Lex Luthor and the mother of Lex Luthor, Jr.
Ardora was a native of the planet Lexor who met Lex Luthor as he was traveling through the universe, and she fell in love with him and they were married, and they had a son named Lex Luthor, Jr.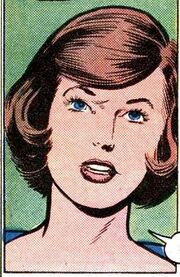 She was eventually killed along with all the rest of the natives of Lexor when a terrible disaster destroys the planet.
Powers and Abilities
None.
Unknown.
Appearance
Notes
References
↑ For more information about that DC comic book, click here.
External Link
Community content is available under
CC-BY-SA
unless otherwise noted.