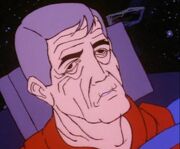 2040 is the first year of the 2040s and the fortieth year of the 21st century.
Superman's one hundredth birthday happens this year. In 1978, when he is exposed to Red Kryptonite by Hul, Logar and Rom-Lok, he is aged to what appears to be a one hundred year old man,[2] however a hundred years old for a Kryptonian would likely look a great deal younger than a one hundred year old human.[3]
In what may or may not have been an alternate timeline, Buddy Blank becomes the superhero known as OMAC.[4]
Previous Year
Next Year
References
External Links
Community content is available under
CC-BY-SA
unless otherwise noted.