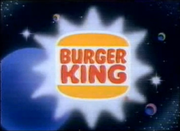 1953 was the fourth year of the 1950s and the fifty-third year of the twentieth century.
In Florida, the first Burger King opens up, under the name "InstaBurger King."[2]
Previous YearEdit
Next YearEdit
ReferencesEdit
↑ As seen in Super Powers Burger King commercial (1986).
↑ This is conjecture based upon real-life.
External LinksEdit