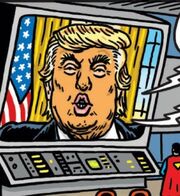 1946 was the seventh year of the 1940s and the forty-sixth year of the 20th century.
Syd Barrett was born January 6 of this year in England.[2]
On the sixth of March, David Gilmour was born in England.[3]
On the fourteenth of June, Donald Trump was born in Queens, New York.[4]
Steven Spielberg was born on December 18 in Cincinnati, Ohio.[5]
Previous Year
Next Year
References
External Links
Community content is available under
CC-BY-SA
unless otherwise noted.